Couponing
Their are several ways to us the loyalty function, such as: If you have a coffe shop, 10 coffees to go, clients get a delicious, free cupcake. A simple yet effective strategy to make sure clients keep coming back.
Attract new customers and provide incentives for your existing clients to visit more often. Use your couponing campaigns for a standalone business or, on the contrary, for a network of businesses. With the option to categorize coupons you can deliver deals for several businesses, along with information about the specific shops where each coupon applies.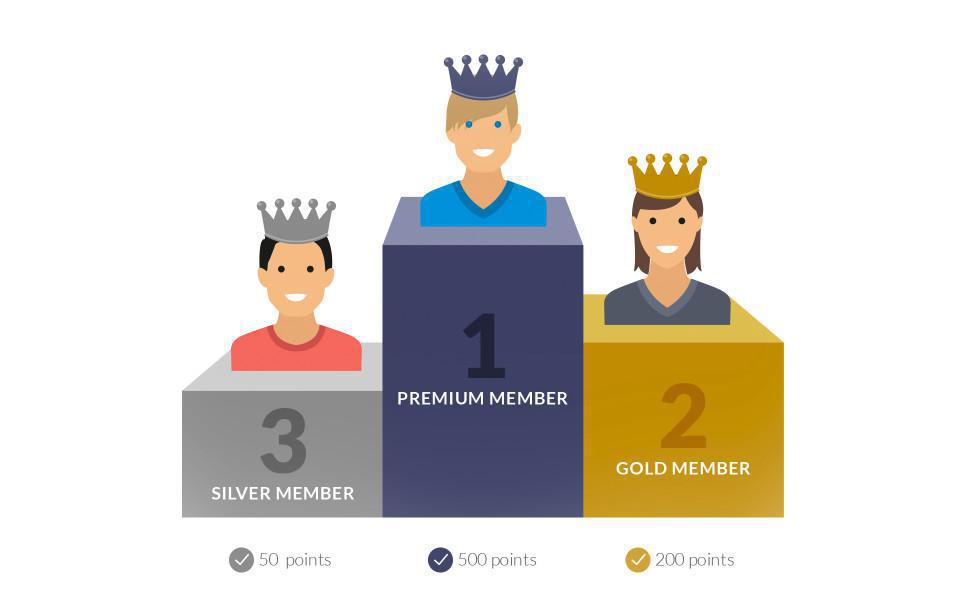 Loyalty card / solutions
Create a unique loyalty program for your guests. Every time a client visits your establishment or makes a purchase, he earns a loyalty point on his card. Once the card is complete, it's time for you to reward them with a gift.
Upgrade your most loyal customers
With the Club card, Silver, Gold, Premium, 3 membership levels. Contact us for more information.